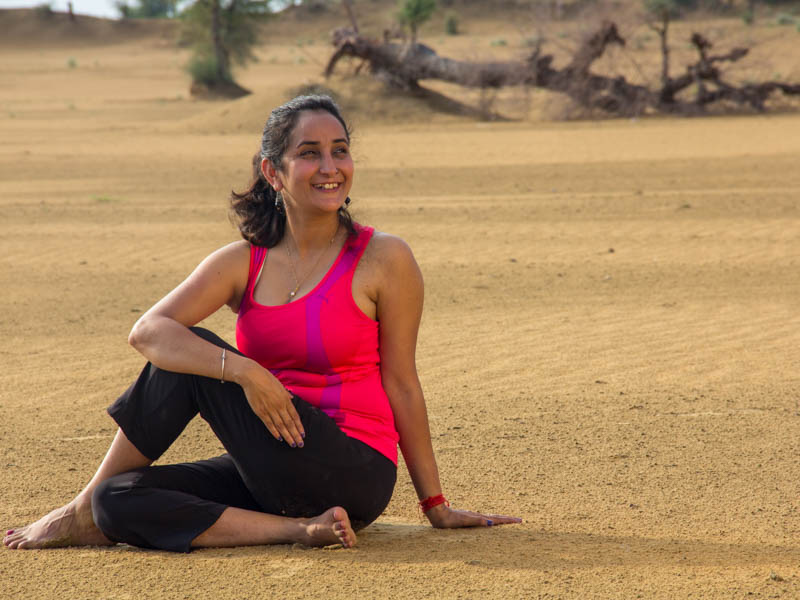 Get Your First Class Free!
Are you new here? I would like to welcome you with a free yoga class. All you have to do is book it on the website and come to Kouterslag.  
Single Yoga Class
In case you cannot commit for multiple classes, you can choose to buy a single class-pass.
10 Class Pass
This 10 class pass is valid for 10 classes. You get 6 months time to use the pass. If you can commit for 2 times per month, this pass is for you. 
20 Class Pass
This is the best deal for you if you wish to join the class every week. The pass is valid for 6 months and comes at a nice discount.
I am new to yoga. How does it work?
You can join at any time during the year. Choose from our timetable. Your trial lesson is for free. You can only do a trial lesson once, after that you pay for individual lessons or buy a 10-class pass. It is best to put on comfortable clothes or change clothes with us. You don't need sports shoes, you follow the class barefoot.
What should I bring?
Comfortable clothing and a yoga mat. The class takes place barefoot, so sneakers are not necessary.
Where are the Yoga Classes?
Classes are in the sportshall at Kouterslag in Melle. Sometimes, when the weather allows us, we also do yoga outside, just next to the building at Kouterslag.
Can I change my clothes?
Yes, we have separate changing rooms for men and women at Kouterslag.
Which card is best for me?
This depends on the number of times you can / want to come to class. Most people start with a 10-classes pass. A 20-classes pass is also possible and is slightly cheaper. Both cards are valid for 6 months.
How do I pay?
You book online with a digital card that you purchase via our Momoyoga software. You always book your lesson online in advance. Your turn is automatically deducted. In case you are not comfortable paying online, you can always come up to me before or after a class and you can pay in cash.