Register for a yoga class
Yoga Courses & Projects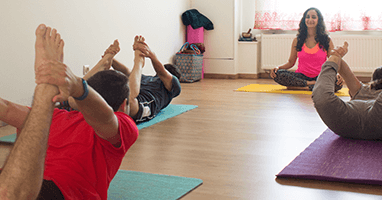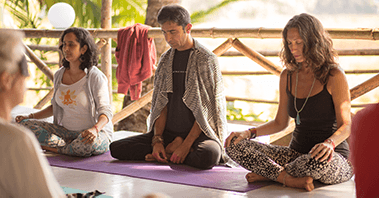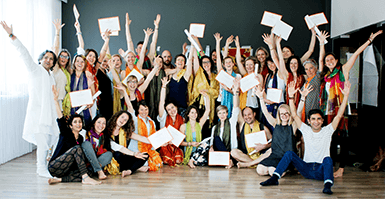 [instagram-feed]
Yoga In the Office?
Stress at work, every day?
Staring at your computer, demanding deadlines, repetitive work,… Such pressure brings people from around the world to the yoga classes. But what if you cannot go to the yoga-classes because of your busy schedule?
Transform tension and fatigue?
Progressive companies around the world choose corporate yoga. Companies are getting smarter by offering a yoga program to their employees. Yoga met Shweta offers you a package so your employees can continue to work energetic, happy and healthy.
Introduce yoga to your employees/colleagues?
Yoga met Shweta can provide yoga classes at your workplace or invites employees at her studio. Shweta is there to strengthen their body and mind and improve the focus.
Cope with the pressures work!
Whether you are a banker, a project manager, a rock star, a line worker or a politician, we can help improve your work. With our service your employees will leave the class with a fresh mind and able to cope with the pressures of today's work.
My Story
I grew up in India, where yoga was part of my every-day life. I am the youngest of 5 children, of which 4 are yoga teachers. As such I have followed regular yoga discourses, led by guru's from all over India. As a young adult I was initiated into yoga by my Guru Swami Niranjanananda.
In 2011 I did my yoga teachers training course from Yogalife in the inspiring surrounding of Dharamsala. Since then I have been teaching classes in New Delhi and Belgium. Since 2012 I am teacher at the Yogalife TTCs.
I am the mother of Kalki & Kyara and the wife of Geert. Together we live in Melle, Belgium.
Contact me:
email: shweta@yogalife.org
phone: +32 468 156 160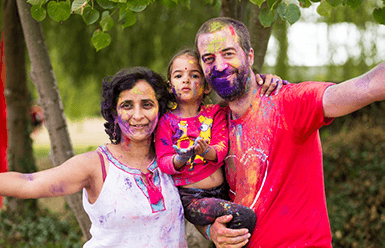 What The Students Say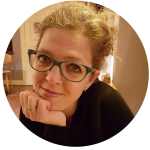 Shweta's yoga lessons inspire me every day in my daily yoga routine and beyond. I much appreciate the small classes of max. 8 people and Shweta's way of coaching everyone according to her or his individual needs. Her calm personality, wisdom and knowledge of the body make her the best yoga teacher I have ever had.
Griet De Geyter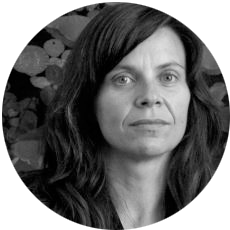 Having grown up in a family of yogis in India, Shweta lives and breathes yoga. I am a digital artist who spends long hours in front of the computer. I have done this all my life but in middle age I notice that it has started to take its toll on my body. So mid-2015, I started doing yoga with Shweta and now I can't live without it. Her classes are always uplifting. The impact goes deeper than just the physical. Not only is my posture improved but also my focus and awareness of my body.
Catherine Nelson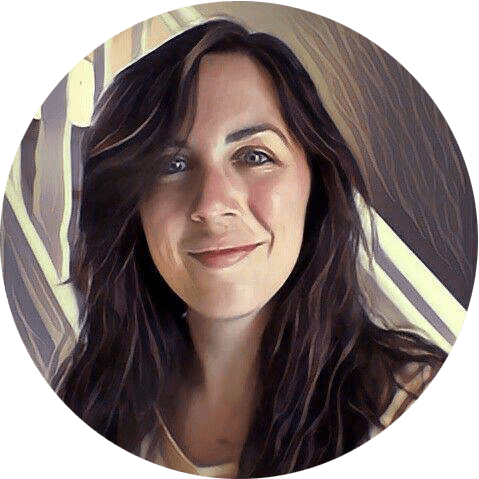 Yoga met Shweta strikes the perfect balance between advancing in yoga and relaxing mind & body. I really enjoy her personal approach, support, guidance and corrections allowing me to develop further with yoga.
Elide Sonck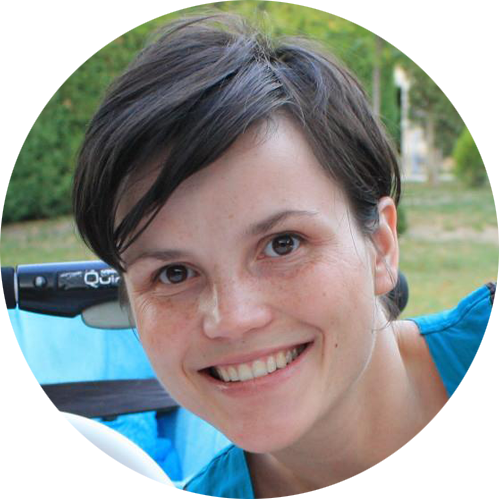 I was looking for a good yoga class for sometime. It's a relaxing journey she takes you away to discover more yourself, feel better… Shweta is a great and unique yoga teacher.
Sylwia Lisek